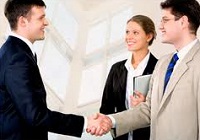 In 3 interviews with a Human Resources specialist you will define what makes you different from your competitors and what you can offer as added value.
Program objectives:
1- Consolidate a very competitive Resume. We will teach you how to develop an exact description of your Profile, highlighting your strengths and detecting which are the points to Optimize for your Professional Development. Also, how is your profile related to the supply and demand of the Labor Market.
2- We will provide you with the tools to succeed in a Job Interview and access the charge you are looking for. We have an extensive knowledge of the Market and the most demanded Profiles. We know how to position you before a new job opportunity and other applicants.
3- How to promote an effective Professional Networking: You will define strategies and tools to generate and then how to correctly face the Job Interviews.
Therefore, at the end of the program, you will have a highly effective resume and the tools to successfully advance in job interviews.
Process steps:
1 - Interview with an HR specialist
2 - Evaluation and Diagnosis
3 - Definition of a new competitive Resume
4 - Networking development strategy
Know your Strengths. Achieve your work goals. Take the first step to achieve success in your Career.
For more information, be sure to ask us for details, by e-mail to Esta dirección electrónica esta protegida contra spam bots. Necesita activar JavaScript para visualizarla
Cordially.
For more information, be sure to ask us for details, by e-mail to Esta dirección electrónica esta protegida contra spam bots. Necesita activar JavaScript para visualizarla
ITechCareer.com Team
Esta dirección electrónica esta protegida contra spam bots. Necesita activar JavaScript para visualizarla